MIDI on DIN for USB-only keyboards and controllers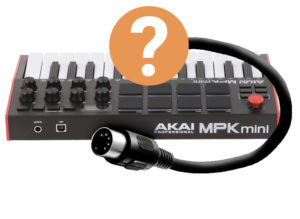 With so many small keyboards and controllers only equipped with USB, how do you connect them into your MIDI on DIN setup? And how do you incorporate USB-only synth modules into your system?
The Kenton MIDI USB Host mk3 gives you both MIDI IN and MIDI Out on DIN sockets from the attached USB device, so it can be used with not only controlling devices such as keyboards and MIDI controllers, but also with devices that need a MIDI signal to produce sound – such as synth modules, and of course devices that do both.
You can plug one "Class Compliant" USB device directly into the MIDI USB Host mk3, or you can plug in a powered USB hub and up to four USB "Class Compliant" USB devices can then be connected.